Feeling Lost and Out of Control This School Year…Not Sure What To Do
Dear Lesson Plan Toolbox,
I have no idea what to do or where to turn to for help. I am heading into my third week of the school year and everything feels out of control. I can't get my class together, I'm way too tired to workout, and cooking is just not even a thing. There's no way that I can keep this chaos up all school year.
My students are all over the place in regards to academics and behavior. I don't even know how to attempt to dive into the curriculum if they're not even close to being ready for on level learning. We have testing at the end of the month and I'm so nervous for what that's going to look like.
My workout schedule doesn't even exist anymore. I was the early riser morning workout girl and I loved it! It was the perfect way to start the day, but now I'm so tired I can't pry my eyes open to get up. What's worse is that I feel my muscles losing their strength. How do people get it all done?
As for dinners, ha! Mac and cheese and whatever Stouffer's prepares is how we make it work. I am so tired when I get home that the thought of cooking dinner doesn't even enter my mind. So I guess you could say my healthy lifestyle is pretty much obsolete.
Please tell me things get better! I don't know that I can endure a whole school year living like this.
Sincerely,
Lost and Out of Control
Dear Lost and Out of Control,
You have no idea how much I can relate to everything you described yourself going through right now. And I'm sure it's safe to say that we're not the only ones feeling this right now. August and September can be the toughest months of the school year, but we're going to make it!
School Life
Right now, you are spending these couple of weeks getting to know your students and establishing routines. You have an idea of the course of action you want to take to begin starting the curriculum, but in all honesty they're nowhere near where you thought they would be performing. So now you have to tweak your plan and come up with a new one.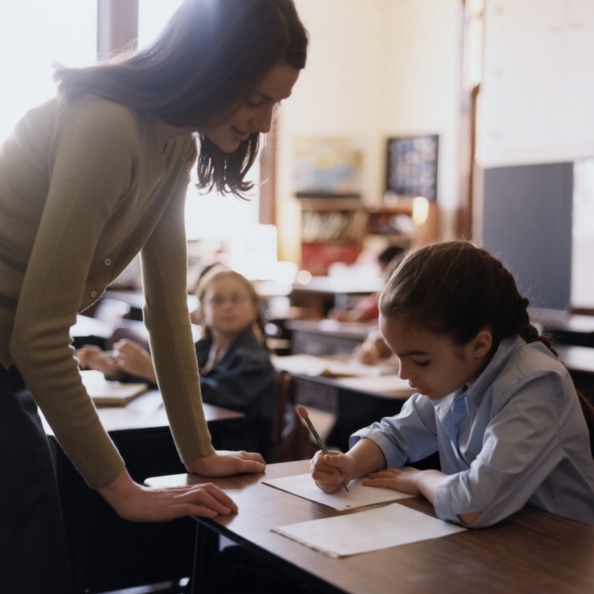 So often this time of year we want to jump in and just start going, but it is critical to stay the course and get your students to follow your procedures. It may take you 20 minutes to teach how to head your paper or stand in a line quietly, but you take as much time as you need. Don't give up!
As for the curriculum, it will come. Don't even stress about that. If your students can't even sit quietly or follow simple directions, then odds are pretty good that they won't be able to stay engaged for a 30 minute lesson. Stay your course and get them on board with your routines.
Home Life
Get ready for this next statement: There's no such thing as work/life balance. You have to create a routine that works for you and stick to it as best you can. There will be days where you might be at school until 4:00 or 5:00, especially in the beginning of the year. But again, if you put the time in now things will begin to fall into place.

As for working out, find a window of time that works for you because it's oh so very important for mental health. Set a goal of maybe getting up three times during the week before school and either Saturday or Sunday sneaking a workout in. You just might find that once you start, you'll begin to want more of it because of how strong and clear minded you feel starting your day.
The never ending saga of dinner every night can be such a pain. Do what you can for you and your family. Maybe Sunday is your big day to make a family meal and eat together. What's great about that is if you make enough, you could have leftovers one day during the week. The crock pot is also a friend you want to make. So many amazing meals can be thrown in before you leave for school and ready to go when you get home. Again don't stress about this, you'll find your groove and do the best you can!

We are coming out of the gate strong this school year. When you get that feeling of overwhelm, just know that there are plenty of us here supporting you every step of the way. Stay strong, firm, and fair no matter how tiring or exhausting you feel. You can do this!
As always, know that you can find us on Instagram (@lessonplantoolbox) or email us ([email protected]) for any other tips, suggestions or ideas that we can help with. Our number one mission is to support the lives of primary teachers so they can be as stress free as possible.
Teach~Relax~Repeat
Lesson Plan Toolbox