Pillar #3: Peer Connections is the Missing Link in Educator Growth
Pillar #3 Peer Connections the Missing Link in Educator Growth
A HUGE piece of my vision for Lesson Plan Toolbox beyond supporting primary teachers so they can avoid burnout and overwhelm is to formulate the least restrictive and most beneficial methods possible to help you gain your professional development hours. This brings us to Pillar #3: Peer Connections the Missing Link in Educator Growth.
We've all been there. You are gathered in a hall or gym sitting through another professional development program that you'll learn from but honestly won't utilize to the extent that it is meant to be implemented. Your presenter shares the information, motivates you by showing you the benefits of the program, and then leaves you with your PowerPoint slides and some notes. You may or may not have time to collaborate with your colleagues during the presentation, but all the while your mind is thinking of a hundred other things you could be doing.
Does that sound familiar?
Professional development for educators is one area of education that can use a bit of a refresh. I totally understand the need to bring your staff together and have programs in place that everyone is aware of and hopefully on board with implementing. But teachers need hours upon hours of professional development often completed on their own time outside of school. Yikes!
So what is the solution?
Again, this seems quite simple, but let's rethink our approach to professional development. Let's figure out a system where teachers can easily earn hours while benefitting from learning from their peers. Let's go a step further and allow them the freedom to do this anytime and from anywhere.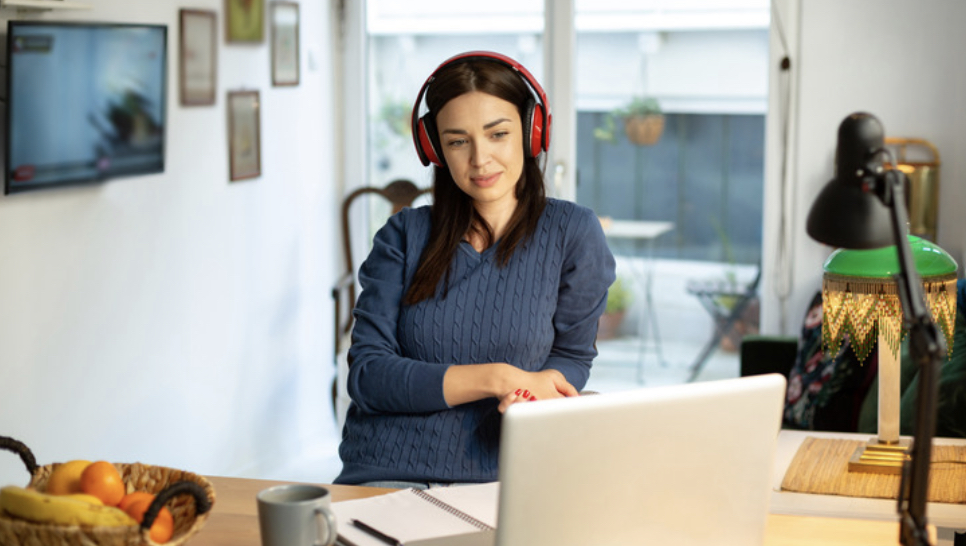 Sounds impossible? Not at all! I keep telling you that nothing is impossible. We have to change our thinking and be open to new ideas in order to create magic.
Let's dive deeper into what professional development looks like for the Lesson Plan Toolbox Community…this might knock your socks off!
Rethinking Professional Development for Primary Teachers
Picture this: You are driving to work and decide you want to make good use of your time so you listen to the latest recording from the Lesson Plan Toolbox Mastermind Zoom. You wanted to attend live because you heard how powerful the sessions are for those that attend, but your principal surprised you with a mandatory meeting after school…the absolutely worst kind of meeting!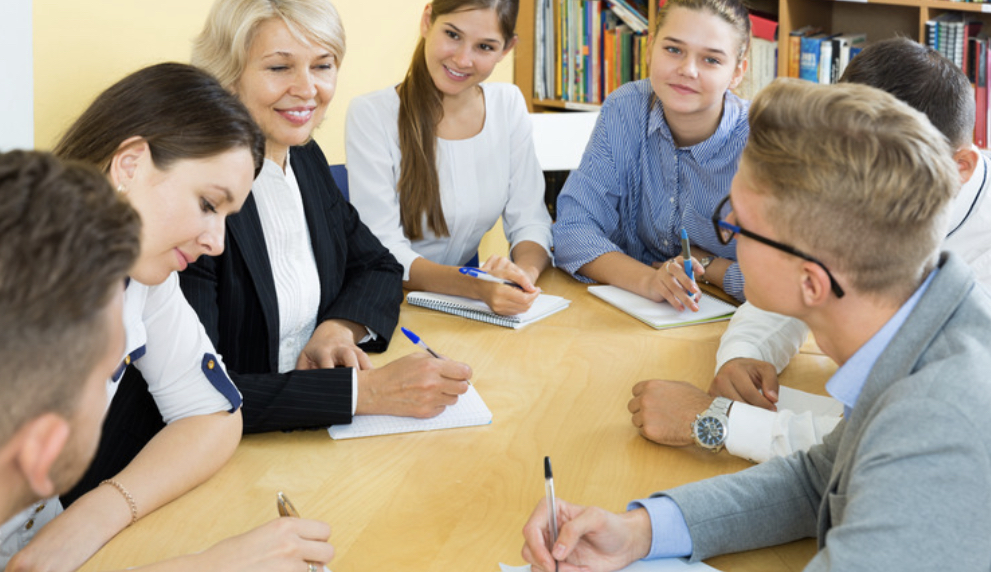 All good. Lauren sent the replay and now you can listen to all that was shared on your way to work. Your favorite part of the whole recording is when Lauren gives you time to just reflect and be present with the teacher you know is inside you. This set your day off to an amazing start and as you continue to reflect you are earning your PD hours! Um, what? Where has this been my whole career!

These are by far the most beneficial and easiest hours you have EVER earned and you have been teaching for 20 years!
How is this possible?
Welcome to the 21st-century where utilizing technology to solve problems is clutch in every profession across the world. Our lives are incredibly fast-paced whether you have a family to care for or living your best single life. You don't always have time to attend live events and even when you do, you may only receive a couple of hours.
So let's push that envelope and create a system that will meet the needs of 21st-century educators by allowing them to utilize professional developments as much or as little as they need. Then offer a reflection component that will allow teachers to be compensated for their time. This is the gist of the vision of the Lesson Plan Toolbox Mastermind.
How Does A Mastermind Work?
Don't freak out! Have I led you astray as of yet? Not at all!
If you haven't participated in a mastermind before you will love it! The energy is simply incredible. Ideally, a mastermind is held with 20-30 people coming together for a common cause. In our case, the cause would be to grow and learn as educators. The Lesson Plan Toolbox membership is limited to 100 K-3 teachers, and due to schedules, space on a mastermind call is not an issue. My experience is that bringing more teachers together beyond the 20-30 creates more of a safe place because nobody feels like they are in the "hot seat."
So once a month, you will be invited to participate in a Zoom call where you can share, learn, or just listen to the experiences of other educators. We discuss wins, challenges, and new strategies that are being implemented. The energy is incredible! Most calls are between 45 minutes to an hour because let's face it anything beyond that can be just a lot to process.
This mastermind component of Lesson Plan Toolbox is going to let you communicate with teachers across the country to share and learn about what is working and what's not working in classrooms. Let's show the world what an impact we can make one classroom at a time!
Working with teachers from all over, many times there are common themes that come up so I will ask for thoughts. This is especially true when school safety becomes a topic weighing heavily on our minds, but that is what this platform is all about. Express your thoughts, listen to others, and take away something new to foster growth. Just-that-simple!
Is there homework?
Now, do you think that a community whose main purpose is to alleviate stress and burnout for primary educators is going to add more to your plate? Heck NO!
You are left with reflection topics that you can utilize as much or as little as you want. This is for you and serving you on your teacher journey. You will be compensated with professional development time for spending time in reflection on the topics, but nothing has to be turned into me. You do what works for you.
Remember, a great method of growing as an educator is taking time on a regular basis to reflect on your teaching, your students, and your overall life habits. Taking this time each month will not only earn you the EASIEST professional development hours EVER but will also help you to try new ideas and strategies.
Growth For Veteran Teachers
So often when teachers think of the word "growth" they think of time and dollar signs. "How long is this going to take? How much is this going to cost me?"
Here's what is great about this process, you can participate as much or as little as you want when you want. If you can't attend live, then I will send out the recording and you take a listen at your convenience. You are a professional. I trust that you want to get better at your craft of teaching and you will find the growth you need.
As far as cost, as I stated before, my goal is to serve you first. By jumping on this bandwagon early you are receiving so many benefits and so many more to come in appreciation of my gratitude to you.
Conclusion: Peer Connections for the WIN!
If ever there was an easier or more affordable method to earning professional development hours for primary educators, I would love to see it!
Best of all, when you have to fill out your end-of-the-year evaluation form about goals and growth, how awesome is it that you can share you are a part of a monthly mastermind for K-3 teachers? As an administrator who has sat in on plenty of interviews, I would definitely give this candidate a call-back interview because you are taking action to make progress.
Did you know...
We are so passionate about helping primary teachers that we are now inviting teachers to simply write a reflection on this blog post, take a picture, and send it to us on Instagram or via email ([email protected]).
Once you do that, then you will receive a 1-hour professional development certificate for FREE!
If you enjoyed this post...
If you enjoyed this post, then you'll want to read about Pillar 2: Engaging Resources for Primary Teachers
If you are having trouble figuring out how to balance your time at school and at home, then be sure to grab your copy of the Lesson Plan Toolbox Weekly Planner. Not only will this help you manage your time, but it is FREE too!
Reminder...
We continue to support K-3 teachers, both new teachers, and veterans, on their journeys. If you are interested in earning the EASIEST PD hours you will ever learn, then be sure to check this out. Feel free to contact us with any thoughts or questions. You can earn 60 HOURS in 1 year! (Grant opportunities are available!)
Looking for an extra hand this school year managing that endless "Things To Do List"? My Virtual Teacher Assistant services are exactly what you need to get yourself on track and save HOURS in your week! Click here to book a call that will turn your life around!
"This is an awesome opportunity for a new teacher or any teacher! The knowledge they will acquire is priceless. Lauren is a master teacher and her skills in the classroom are beyond imagination and dedication to young children which is unprecedented. Lauren makes the magic of learning happen." Patricia P.
The Mission of Lesson Plan Toolbox:
Our mission at Lesson Plan Toolbox is to save K-3 teachers time and energy while providing resources and knowledge of 21st-century learning.
Until next week...
Teach~Relax~Repeat
Lauren