The BEST Money Saving Tips for Your Classroom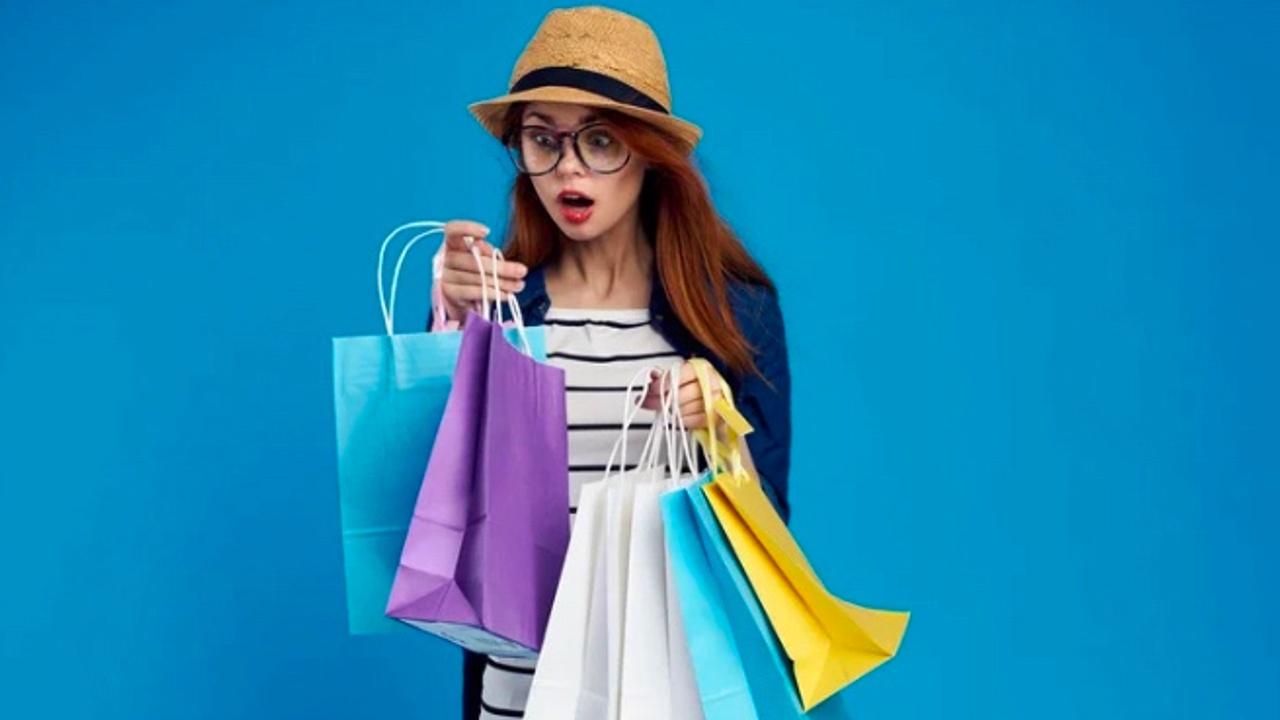 Are you like so many teachers (myself included) where as soon as all the back-to-school items are on store shelves you're stocking up on all the good deals "just in case" you need it? Well, we're to help you avoid overspending on your classroom so you can save some money right away. And please, no matter what you do buy for your classroom, be sure to save your receipts! Some schools may reimburse you for what you buy, but there's also a tax credit available for teachers which is at least a little bit of something considering how much we spend.
Teacher Money Saving Tip #1: Ask Before You Buy
Yes, we know the thrill of getting out there and beginning to create the classroom you've always dreamed of, but you would be amazed at what veteran teachers already have and are happy to share. In fact, some schools have a designated space where teachers can put items they don't want, need or use anymore for other teachers to take. Your school may actually supply you with more than you expect, especially this year because many schools have COVID funds that have to be spent. Parent organizations will sometimes give teachers a stipend to spend on materials for their classrooms.

Teacher Money Saving Tip #2: Make A List
The next thing you want to do before you run out to Target or Lakeshore Learning is to make a list. When you have a list it will help to keep your attention focused and your budget on track. It's so easy to fall into the trap of "it's only a couple bucks," but those couple of bucks start to add up quickly. Target is very clever having the Dollar Spot right at the front of the store because your cart is empty so it doesn't feel like you're spending that much money. However, when you get to the cash register and your total is well over $100 that's when the reality sets in. Remember, Rome wasn't built in a day so you don't have to have everything for your classroom during your first year of teaching. Keep it simple and gather the materials you'll need in the coming years.
Teacher Money Saving Tip #3: Shop Wisely
Right about now, you are probably seeing plenty of back-to-school ads popping up. If you are on a tight budget, then you might want to do some comparison shopping. Target, Walmart, and Staples all run pretty awesome sales, so you should try to block out time to be sure you hit all three stores if needed. Just because you saw a teacher on Instagram with some new teacher tool, doesn't mean you have to run out and buy it. This is especially true when it comes to big purchases such as a Cricut or a personal laminator. You more than likely don't need either and can add these to your wish list.
Teacher Money Saving Tip #4: No Cost Incentives
A lot of reward systems involve the teacher supplying the reward. Some teachers use a treasure chest while others have a classroom store. Guess what though? The items you supply your treasure chest or store with are supplied by you, the teacher! Start to think creatively when planning out your system. Here are a couple of examples of no-cost incentives that students love:
Lunch Bunch with the Teacher

Bring an extra snack from home

Keep a stuffed animal on your desk

Extra tech time

Teach a class
These are all so simple and require very little work or money on your end. Your students will be raving about their reward and you'll be saving plenty of dough.

Teacher Money Saving Tip #5: Plan Ahead
So this one sounds a little out there but listen to the reasoning behind it. When you see a sale whether it is back to school or an end-of-season sale, plan ahead for the next year. For example, crayons usually go on sale pretty cheap right about now. So why not scoop up enough for your class to use as gifts for the holidays? A box of crayons and a homework pass can make a great gift for most students.
Also, pay attention to after-holiday sales like Halloween or Valentine's Day. If you're in a store and items like plates and napkins are marked down, scoop some up for next year. Not only will this save you money, but come next year you'll feel ahead of the game.
Teacher Money Saving Tip #6: Classroom Library
So this is an easy feature of the classroom to get carried away with no matter how many years you've been teaching. We're teachers and we love books which are wonderful. Our job is to pass that love of books onto our students and we totally can for no money at all! How do you ask? Use your local library to supply your books for now. They are FREE and you can literally choose from thousands of books. It might be helpful to take an interest survey of your students and share this information with your librarian. Not only will this tip save you money, but it will hopefully spark an interest and love of reading for your students.
Teacher Money Saving Tip #7: Social Media
You are living in a great era of being an educator because everything you need is at your fingertips. Social media will be an extraordinarily helpful tool during your career. As you prepare for your classroom, be sure to look for items on the Facebook Marketplace. There are often so many teachers selling their teacher goodies at amazing prices. In fact, you might even consider starting there before you look anywhere else.
There is also a new trend happening in the teacher world of social media where teachers are creating "Wish Lists" and posting to their accounts. This way friends and family might see what is needed for your classroom and they'll want to donate an item. More and more teachers are doing this, so if it is something you're comfortable with then why not give it a try?
Conclusion:
Yes, back-to-school is such an exciting time, but spend wisely. Follow these 7 tips so you stay within your budget: ask before you buy, make a list, comparison shop, use no-cost incentives, plan ahead for holiday gifts, avoid overspending on a classroom library, and use your social media to post wish lists.
Following these tips should save plenty of $$. Feel free to reach out to us if you need more ideas or are simply not sure where to begin. We are here to help:)
Did you know...
We are so passionate about helping primary teachers that we are now inviting teachers to simply write a reflection on this blog post, take a picture, and send it to us on Instagram or via email ([email protected]).
Once you do that, then you will receive a 1-hour professional development certificate for FREE!
If you enjoyed this post...
If you enjoyed this post, then you'll want to read about the 5 key tips for preparing for your first classroom.
Hillary Midgely also has some great advice in these articles 16 Things To Ask Before You Start Teaching At A New School and 5 Tips For an Effective Classroom Management Plan.
And if you haven't grabbed your FREEBIE: 7 Habits For Preventing Teacher Burnout, then what are you waiting for? Now is a perfect time...you NEED this in your life!
Reminder...
We continue to support K-3 teachers, both new teachers, and veterans, on their journeys. If you are interested in earning the EASIEST PD hours you will ever learn, then be sure to check this out. Feel free to contact us with any thoughts or questions. You can earn 60 HOURS in 1 year! (Grant opportunities are available!)
The Mission of Lesson Plan Toolbox:
Our mission at Lesson Plan Toolbox is to save K-3 teachers time and energy while providing resources and knowledge of 21st-century learning.
Until next week...
Teach~Relax~Repeat
Lauren