An Attitude of Gratitude Part 2: Thankfulness for Families
Here we are in week 2 of our gratitude month and it couldn't feel more like Thanksgiving here in the Midwest. The leaves are all off the trees, a flake or two have been spotted, and most of the birds have flown South for the winter. Yet, as cold as it may seem, there is something about the peacefulness of this season and the smell of the crisp air that can give you all of the feels for a grateful heart.
So this week, we are going to reflect on gratitude for the parents, guardians, and families that are a huge part of the circle of education. Yes, these same people may drive us crazy as educators and cause plenty of sleepless nights, but when you get to the bottom of things all they are really looking for is what is best for their child to be successful.

Why are we Grateful for the Families of our Students?
As educators, we are grateful for the support of parents. Parents play an important role in the education of their children whether they realize it or not.
Without parental support, many students would not be able to have the same opportunities or meet their full potential. It would be much more difficult for educators to do our jobs effectively. We appreciate all that parents do to help their children succeed in school.
Parents play a vital role in ensuring that their children have what they need to succeed in school and in life. They provide support and encouragement, and they help to ensure that their children are getting the best possible education.
We should be grateful for parents who are involved in their children's education and who work with us to ensure that their children receive the best possible education. Thank you, parents, for all that you do!
We are Entrusted with the Greatest Gift of Families: Their Children
As educators, we are tasked with the responsibility of molding young minds and helping students reach their full potential. We could not do this without the trust and support of the parent community.
Parents entrust us with their most precious commodity- their children. They rely on us to provide a safe and nurturing environment where their children can learn and grow. This is a huge responsibility and one that we do not take lightly.
We are grateful for parents who partner with us in education. Together, we can provide students with the best possible foundation for success in life. Thank you, parents, for your trust and support!
The World We Live In…
We live in a world where families work so hard to provide for their children because they want to create a better life than what they had growing up. In many cases, both parents are working one, two, or even three jobs to make ends meet which leads to families not having much quality time together.
Yes, that shoebox you wanted to be sent in for the diorama project on prehistoric animals may not have been brought in by everyone and it's not because the families don't care or don't want to be supportive. It's because life is B-U-S-Y! It really is that simple. It has nothing to do with us educators and everything to do with the demands of an instant-gratification society, which we all know is the Amazon world in which we live.
Hopefully, you have heard the saying, "It takes a village." Well, no truer words have ever been spoken. We live in a world that is very quick to judge and not quick enough to help in many cases. Our families do as best as they can to provide for their children and yes things along the way may very well be forgotten about.
Instead of tuning into feelings of frustration or annoyance with these students, take a step back and consider what life might be like for these students, especially if there are siblings involved. Our fast-paced society can bring pressures and responsibilities beyond anything many of us experienced growing up. From going to school all day, to aftercare, to heading to practices it is amazing all that families can squeeze into an evening (not even including the time needed to complete homework!)
The LOVE of Families
There are many reasons why educators should be grateful to the parents of students. First and foremost, it is because of the love that parents have for their children. This love is what motivates parents to send their children to school and to support them in their studies. Have you ever met a parent who does not want the best education possible for their child? I'm betting the answer is no.
And although many of our students come from very loving homes, some may not have the best home lives simply because the parent may need guidance on how to help their child. It doesn't mean that this parent or family loves their child any less, it is simply the challenges they are faced with, but they are truly trying to do the best that they can to serve their child.
In order for a student to succeed in school, there needs to be a flow between the student, the family, and the teacher. When everyone plays a role in the life of the child HUGE changes can be made and goals can be crushed. However, if one piece of this puzzle is off balance for some reason, then how awesome is it to know that the other players involved will help pick up the pieces?
Love is truly the greatest gift our families can give our students. The rest will fall into place as it is needed, but children will always remember how we make them feel.
Conclusion: Gratitude Towards Families Can Be The Missing Link In Your Classroom
As educators, we often forget how important parents are to the success of our students. We are so wrapped up in our own lives and careers that we can easily lose sight of the fact that without parents, our students would not be where they are today.
Parents play a vital role in their child's education, and they should be thanked for their support. Not only do they provide financial support for their child's education, but they also play an important role in their child's social and emotional development.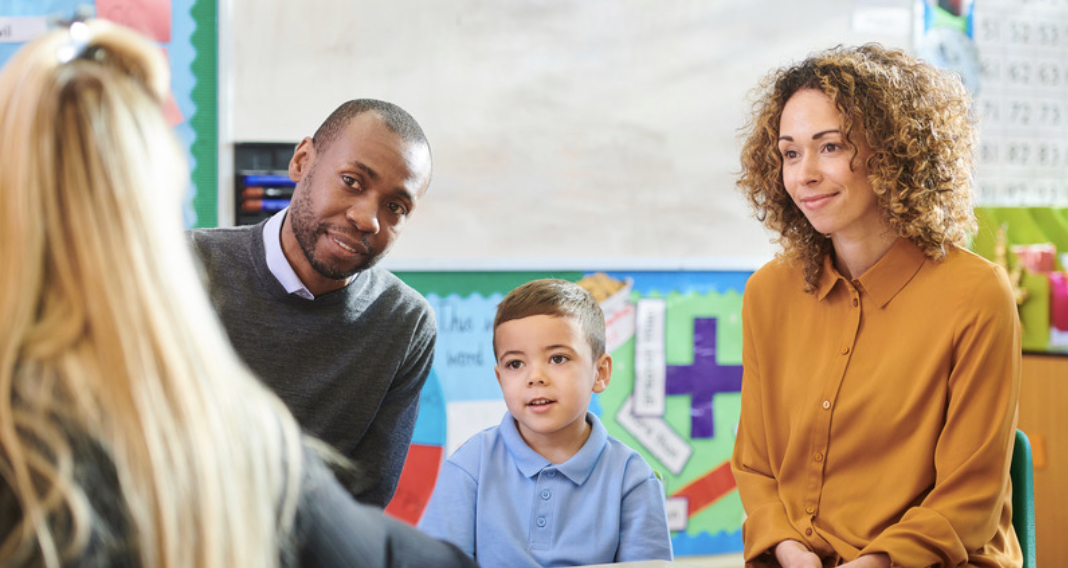 Parents provide a sense of stability and security for their children, which is essential for academic success. In addition, parents also teach their children valuable life lessons that they will carry with them throughout their lives.
Lastly, gratitude is a powerful emotion that can inspire positive change in people's lives. When educators express gratitude towards parents, they are acknowledging the importance of parental support in the education of young people.
Thanking parents for their support is important, but it is also important to show them how much we appreciate them.
Did you know...
We are so passionate about helping primary teachers that we are now inviting teachers to simply write a reflection on this blog post, take a picture, and send it to us on Instagram or via email ([email protected]).
Once you do that, then you will receive a 1-hour professional development certificate for FREE!
If you enjoyed this post...
If you enjoyed this post, then you'll want to read about the three pillars to combat stress and burnout.
If you are having trouble figuring out how to balance your time at school and at home, then be sure to grab your copy of the Lesson Plan Toolbox Weekly Planner. Not only will this help you manage your time, but it is FREE too!
Reminder...
We continue to support K-3 teachers, both new teachers, and veterans, on their journeys. If you are interested in earning the EASIEST PD hours you will ever learn, then be sure to check this out. Feel free to contact us with any thoughts or questions. You can earn 60 HOURS in 1 year! (Grant opportunities are available!)
Looking for an extra hand this school year managing that endless "Things To Do List"? My Virtual Teacher Assistant services are exactly what you need to get yourself on track and save HOURS in your week! Click here to book a call that will turn your life around!
"This is an awesome opportunity for a new teacher or any teacher! The knowledge they will acquire is priceless. Lauren is a master teacher and her skills in the classroom are beyond imagination and her dedication to young children is unprecedented. Lauren makes the magic of learning happen." Patricia P.
The Mission of Lesson Plan Toolbox:
Our mission at Lesson Plan Toolbox is to save K-3 teachers time and energy while providing resources and knowledge of 21st-century learning.
Until next week...
Teach~Relax~Repeat
Lauren