Instilling Calm In Your Primary Classroom
Oh my goodness! Can you believe that this is the final week of The Teacher Refresh Retreat? You are doing it! You are taking those small consistent steps towards taking control of your life. We're going to keep this momentum going by focusing on the ever so important calm in the classroom. If you can find the calm in your classroom, then chances are the rest of your life will fall into place.

Teacher Check-In Time
You know the week wouldn't be complete without checking in on how you're doing and coping. At this point in the school year, things can tend to feel monotonous. Guess what? That is A-OK. This is a great time to check-in and decide what is serving you and what needs to be revamped. So let's get started.
As you begin your reflection on this past week, allow yourself to relax. Breathe in for 4 seconds, hold for 4 seconds, and breathe out for 6 seconds. Relax your shoulders and unclench your jaw. Loosen up any part of your body that feels tight. Find a comfortable position.
This week as we begin our reflection, try to find a photo of something that makes you feel at peace. It could be a sunset, a family photo, a favorite memory, or anything at all so that when you look at it you feel relaxed. Allow your mind to travel to that place and just be present. Take a few minutes and just sit with this moment.
Now, grab your journal and write how you feel. Did you notice a change in your breathing? Did you see any colors? Were there other people present with you?
Next, reflect on your past week. Highlight any wins you felt in any area of your life. Describe any challenges that came up and how you solved them. Do you have challenges that you are still trying to solve? Try mapping out options a, b, and c to discover possibilities for a solution.
Finally, check-in with yourself about how well you completed your journaling this week. Did The Lesson Plan Toolbox Planner help you? How have you grown as a teacher this week? How have you grown personally this week?
Try not to cheat yourself in this process. This is for you and only you. There are no right or wrong answers, just the truth that is within you. Take time to process.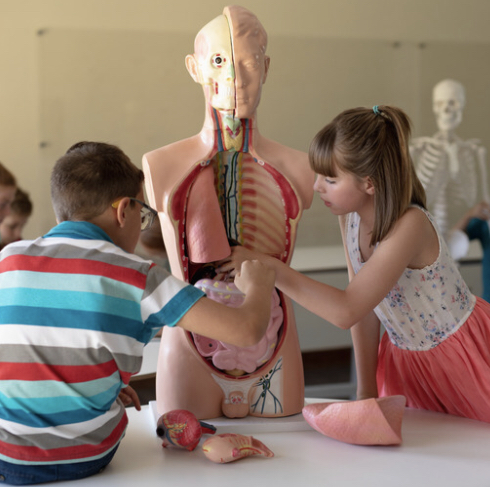 Successful Transitions
Now that you are feeling relaxed and have hopefully let go of whatever was weighing on your mind, let's try to focus on habits to bring a calm to your classroom. One of the first keys to success towards instilling this calm is creating transitions that work. Here are just a few ideas that you can test out and decide what works with your class. Please know that all classes are unique, so what works this year may or may not work next year.
The Power of a Timer - If you do not use a timer or countdown method in your classroom, then you are missing out. It could be as simple as setting a timer on your phone or displaying one on the board. Whatever works for you. Here's the trick though-you have to call out at different points so students are aware of how much time is left.

Call and Response - There are so many different call and responses, and students love them all. Introduce one at the beginning of a month, but you can gradually change this up as students get the hang of it. There might even be students in your class that think of some for you. How awesome would that be?
Here are some of our favorites:
~Everybody clap your hands (rhythm from Cha Cha Slide)
~Peanut Butter…Jelly Time
~O-H…I-O (we're from Ohio:)
~If you hear my voice clap once. If you hear my voice clap twice. If you hear my voice clap 3 times. (Your voice gets softer each time.)
~1,2,3 Eyes on Me…1,2 Eyes on You
~Hocus pocus…Time to Focus
~Scooby Dooby Doo…Where Are You?
There are countless more! Students love these and they really help to gain attention quickly and quietly.
3. Zone of Proximity - When you have a student that doesn't seem to be hearing anything you're saying, try standing near this student. While standing there, start praising students that are on task and following directions. Here's the trick though, you have to be specific. For example, "I love how Raenice has her desk cleared and pencil ready to go." Then keep naming students that are doing the same thing. Soon, the student not on task will get the gist and catch up with the rest of the class.
The Calm Quiet Classroom
Picture this. You come back from lunch or recess and students are putting their things back into their lockers. Lockers are slamming, you are dealing with the drama that happened outside, and students are still carrying on their side conversations. What's a teacher to do?
Here comes The Clam Quiet Classroom approach that takes about two minutes. As you begin to introduce this to your class, you might start with one minute and gradually add on time. Discuss what a calm quiet classroom looks like and sounds like. Then, tell them that we are going to try this now. If anyone happens to call out or make noises, then the time will start over. This process even works with kindergarteners!
At the end of the two minutes, check-in with students and ask them how they're feeling. Allow for them to notice the calm feeling of the classroom.
One question that comes up with this approach is if it is okay to play quiet music while this is happening. There is no right or wrong answer. You do what works for you. Some teachers enjoy the simplicity of the quiet while others feel the music helps to instill that sense of calm. It is totally up to you.

Calm Down Corner
Do you have a Calm Down Corner in your classroom? If not, this might be something you want to try if not this year then for sure next year. If you feel your classroom doesn't have enough space for a Calm Down Corner, then possibly consider rearranging the furniture to allow for one to fit.
So why are Calm Down Corners so important for creating a peaceful environment in your classroom? This space is often isolated so students can have time to be alone without others looking or talking to them. It often gives off a homey feel so students feel comforted when they enter this space. This is a safe space.
Here are some items that you might want to have in your Calm Down Corner: feelings chart so a student can identify how he/she is feeling, a comfortable chair or small couch, squishy toys that can easily be cleaned, puzzles, books, a chart on taking deep breaths, pillows if your school allows them, hourglass timer.
It is important to properly introduce the Calm Down Corner with expectations. Model appropriate and inappropriate behavior for students to see. Be sure to explain the hourglass timer and how it works. Students need to know that once the sand runs out, their time is up. Finally, be sure to explain that sometimes we do feel upset or frustrated, but we have to handle our feelings safely which is why we have our classroom Calm Down Corner.
If you feel a meltdown is about to happen or a student is simply not making appropriate choices, then suggest the Calm Down Corner as a safe place BEFORE the behavior occurs. This is a great strategy to be proactive rather than reactive to a situation. Congratulations! That is a HUGE win!
Managing Your Teacher Stress
Well, if this isn't what it's all about, then I don't know what is...managing your teacher stress. Teacher stress is real, but honestly, it can be managed and avoided. Life is all about choices. If you are feeling the stress of our profession weighing on you, then you need to do something about it. Come up with a plan and begin to implement it without feeling guilty. Believe it or not, the amount of stress you bring into the classroom is felt by your students. They have a sixth sense that makes them aware of this stress and some students will take full advantage.
Here are some suggestions on how to manage the stress that comes with our profession:
Journal - It's week 4 of the retreat. You know the power of journaling and hopefully, you are feeling its impact.

Breathing Strategies - Each week we have walked you through a breathing strategy to help calm your body and clear your mind. When you feel your classroom is getting out of control, then stop what you are doing and implement a breathing strategy. Rarely do we take enough time to breathe and focus on our breath, but it's so important.

Take Control of Your Time - Say "yes" to the things that serve you, and say "no" to everything else without feeling guilty. Create a schedule that allows for enough time for your "must do's" and stick to it!

Seek Help - No matter how long you have been in education, we all hit a point where we need help. It could be help in making lessons exciting, dealing with an unruly student, answering parent emails, or not getting enough support from the admin. If you are not finding the help you need in your school, then strongly consider joining

The Lesson Plan Toolbox Community

. You are what we are all about. What you're doing is not working, so it's time to try something new.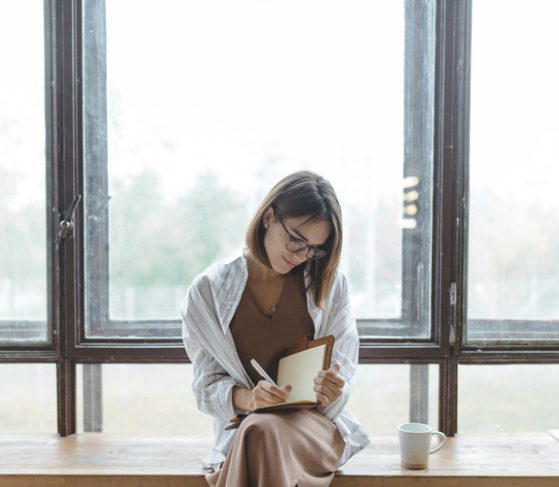 Journal Time: As we wind down our Teacher Refresh Retreat, consider all of the items in your life that are causing you stress. Are most of them at school? How can you alleviate the stress? There is already a solution to your problem, so what is it?
What's Next?
You did it! You committed to giving yourself time for yourself and you did it. That's INCREDIBLE. You are a person of integrity holding true to your words while gaining courage along the way. We can't thank you enough for allowing us to be a part of your journey. Every teacher has a story. Every teacher has a beginning, middle, and end. Every teacher grows every year. As crazy as this profession can become, it is one of the most rewarding fields to work in.
So, what's next?
Well, you get to decide. We would love to continue on this journey with you through our membership program and help you continue to alleviate stress while saving you time and energy. Or you can continue in the same cycle of life that ended up bringing you to this page. Which one do you think will bring about more change? You decide.
Oh, we almost forgot to share what's in the membership.
As a member of the Lesson Plan Toolbox Community you will receive:
~Teach~Relax~Repeat Resource Newsletter once a month to stay trendy in current educational practices and resources. This will save you hours of time searching!
~Monthly Primary Teacher Self-Care Session via Zoom to build a community of support with other primary educators.
~Monthly Lesson Planning Accountability Session - Come join us on the first Saturday of the month for a monthly lesson planning session. Give us two hours and see how far you'll become.
~Monthly Toolbox Classroom Strategy Video which can be watched at your convenience to support your home/school lifestyle.
~Monday Motivation Email to put that positive pep in your step each week.
~Access to ask questions or seek guidance throughout the school year via Zoom, Instagram DM, or email.
~4 Monthly Professional Development Hours (If accepted locally.)
So again, you get to decide how you want to continue on your journey. We are here for you even if we may not be a right fit right now. Our mission is to serve primary teachers by making their lives easier, so whatever we can do to help we are here for it!
If you missed the previous posts from The Teacher Refresh Retreat, then be sure to catch up:
Week 1 - Diminish Teacher Anxiety
Week 2 - Helping Teachers To Manage Home and School Schedules
Week 3 - Primary Teachers, Master Your Mind So You Can Master Your Life
Don't forget to continue to schedule your time and journal with our Lesson Plan Toolbox Planner and Wellness Guide.
Teach~Relax~Repeat
Lesson Plan Toolbox